---
Package be.lassi.ui.sheet
Implements the
Sheet
window.
See:
Description
Package be.lassi.ui.sheet Description
Implements the Sheet window. The Sheet window is used to specify the details on light cues in cue lists. These details consist of timing information and channel or submaster levels.
The be.lassi.ui.sheet.SheetPanel is the main panel in the SheetFrame. On the left side, the SheetPanel contains the row headers (SheetTableHeaders) with submaster and channel information. On the right side the light cue details are shown in SheetTableDetails. Both SheetTableHeaders and SheetTableDetails inherit from SheetTable.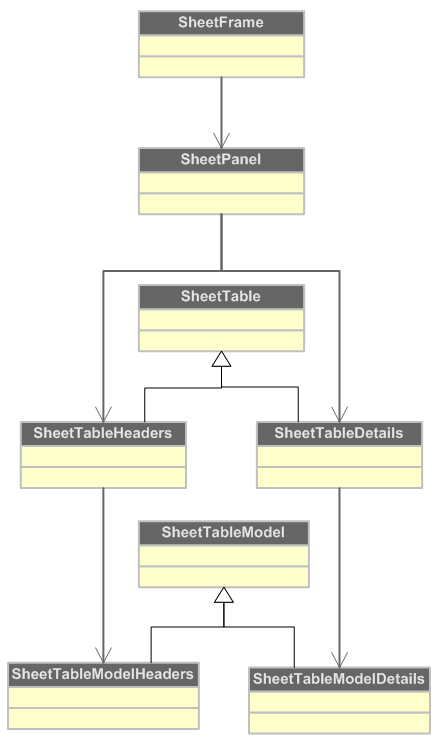 ---
---